In partnering with clients, vendors, and employees, we are often asked about what sets FM&A apart in the hospitality industry. While our creed is not as recognizable as some of the leading hotels in our industry, such as "Ladies and gentlemen serving ladies and gentlemen", or "Treat all guests as you would want to be treated", we do have a set of core values that adorns our walls and reminds us of what FM&A is as a company, and what we as employees, stand for and hold dear. Despite the hours of work on the perfect wording for the ideal values, in the end we have found that it comes down to this: It's all about the cannoli.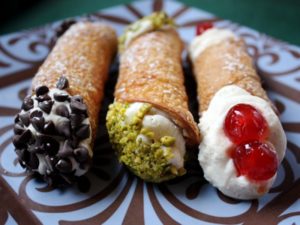 As anyone who interacts with hospitality or customer service individuals, I expect your experience has been similar to ours – true hospitality cannot be taught. Similar to humor, it is an inherent value or characteristic. Genuine hospitality, the spirit of being hospitable, is what sets apart the good from the great; it is the service and experience that leaves a lasting impression.
During one of our recent programs, our newest team member was assisting on our engaging Freedom Trail tour, which led guests along the historic red brick path through Boston. The tour was jam-packed with visits to the Old South Meeting House, Paul Revere House, and Old North Church along with numerous sites to point out along the way, ending at the Union Oyster House for a tasty seafood lunch. During the walk, one of the gentlemen on the tour kept asking about Mike's Pastry – would he have time to stop for a cannoli? His senses were tantalized walking down Hanover Street and passing Modern Pastry, seeing Mike's across the way, and each block he was heard telling his wife again and again how much he wanted a cannoli… he had to come back after the tour to get a cannoli.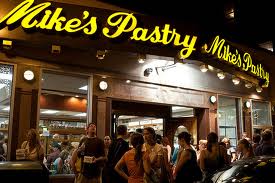 Two days later, as the guests were preparing to depart for the airport, this gentleman came rushing up to me from across the lobby. "I have been trying to find you for two days to talk to you about your employee. She made my trip! During our tour she heard me talking about Mike's Pastry, and at lunch she showed up with a box of cannolis from Mike's that she bought just for me. No one has ever cared that much about my experience. THANK YOU!"
As a manager, nothing gives me more pride than praise for my colleagues and the team. That this guest sought me out showed me so much more than I would have gleaned from days of training new members, and it's why we have added a new line to our creed. When it's all said and done, our core values are something that we hold dear as the things that differentiate FM&A, but in the end it can be summed up as this, "It's all about the cannoli."