Jessica Simon, CMP
Director of Programs and Events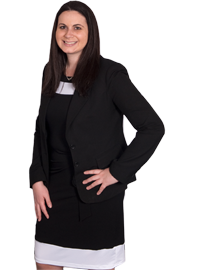 Jessica anchors the entire FM&A Team with one compelling goal: superlative client satisfaction. A great listener with a ready smile, she puts clients at ease in the aura of her competence. Her impeccable organization and meticulous attention to detail ensure a world-class experience. And her unparalleled work ethic, good humor, and legendary high energy help to turn happy clients into loyal fans.
Jessica knows event planning operations from the inside out. Before joining the FM&A team in early 2014, she garnered years of rich experience as both a conference services manager and a hands-on catering manager at some of Boston's finest hotels. She also planned weddings, social events and conferences for a boutique planning company. She cultivated her interest in the industry when she was young, and graduated from the University of Massachusetts, Amherst with a degree in Hospitality Management. During her time there she spent a summer in Ireland where she gained an understanding and appreciation of international culture and cuisine.
When she's taking a break from planning her clients' logistics, Jessica has found time to plan her own recent elegant wedding and exotic Southeast Asian honeymoon. As a foodie with a passion for wine and food pairing, she seeks out regional food and wine festivals and actively keeps her finger on the pulse of the lively restaurant scene of Boston and beyond. Additionally, she enjoys Zumba classes and French bulldogs and her family has now grown to include Kishke, the French Bulldog Puppy.