Faith Moore
President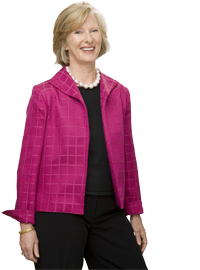 Faith Moore has been helping prestigious corporate clients succeed through events and incentives for over 20 years. Faith founded FM&A Events in 1990 and leads the company with her deep knowledge of New England, and her elegant, eclectic sense of style.
Faith has an uncanny ability to put people at ease, and she finds common ground with everyone she meets. The daughter of a US ambassador, she grew up living in an Embassy overseas and traveled extensively. She is intimately familiar with the protocol to deal with dignitaries, and has a firm grasp of contemporary business and what it takes in these times to help clients succeed. She practices the fine art of hospitality with a keen focus on how strategic event management will influence behavior and create desired outcomes. And with her deep knowledge of the area and valuable connections to resources in the community, when a last-minute need arises she can be counted on to pull a rabbit out of a hat!
Faith also brings a sense of social responsibility to bear in the corporate market, and will seek opportunities to fulfill a client's philanthropic mission to support the community through event planning. Recently, as a forward thinking event planner, she saw a need for event expertise in planning memorial services that are true and personal celebrations of life. She teamed up with her favorite guru Letitia Baldrige to write the foreword and Stewart, Tabori and Chang published her book in 2009. Faith's first choice for a title was "Going Out in Style" but she acceded to her editor's wish to title it "Celebrating a Life: Planning Memorial Services and Other Creative Remembrances." Link to an excerpt here.
A Smith College graduate, Faith started in the industry as an inspired tour guide with an art historian's knowledge of architecture. She still considers one of her best talents to be her ability to deliver an ear-piercing whistle that will stop a tour bus in its tracks two blocks away.