Over twenty plus years, our company has developed a niche working with international groups visiting Boston. Along the way, we have had our share of seemingly impossible situations crop up and we have been really pleased when through resourcefulness and "translation" we can find solutions.
Upscale dinner entertainment in foreign languages? Bring in the Cirque du Soleil and the whole audience is thrilled—language barrier bridged! Differing cultural norms resulting in a situation rapidly heading south with a hotel staff member? Call a meeting with the consul of the country in question and have them intervene gently and explain the misunderstanding. Problem solved.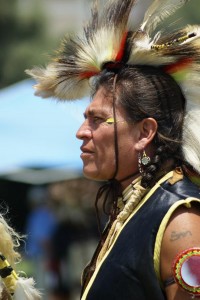 But we were thrown for a loop recently. A prestigious German pharmaceutical company had asked us to help them with a conference and a press launch of a product. (The Germans are big fans of the Wild West and amazingly knowledgeable about Cowboys and Indians.) The hitch? The marketing campaign hinged on our lining up a Native American Medicine Man! This presented a thorny challenge.
We set to work, did our due diligence and had phone lines buzzing on the reservation and as far as Washington. We found some candidates but none who would guarantee that they would be at our event if there was a problem with their tribe. The ultimate solution? Two Native Americans! One plus a spare, just in case.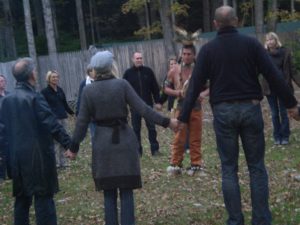 As it turned out, the pair worked well together and took on different components of the program as their specialties. It was a memorable event, the client was thrilled, and we all have lasting memories of German journalists and Native Americans drumming and dancing around a campfire—times two!